Alsace Lorraine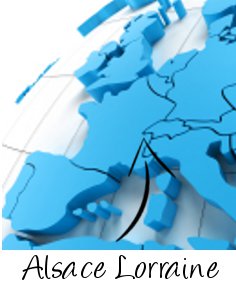 On the eastern edge of France, Alsace is a small region bordering Saarland in Germany. With the pine trees of the Black Forest and the blue tinted Vosges mountains, Alsace makes a superb area to cruise in France.

Should you want to get off your boat, you'll find this area is great for walking, cycling and water sports too. Or, for some culture, you'll find France's oldest church - the 4th century Saint-Pierre-aux-Nonnais Basilica in the area.

If Alsace Lorraine is the area of France you want to explore on your next boating holiday, have a look at the boats below which are available for you to hire in Alsace Lorraine.